facial,oxygen facial, body, wax, waxing, skin, skin wax, skin waxing, hair, removal, brazilian, brazilian wax, brazilian waxing, Rancho Santa Fe, Santaluz, Carmel Valley, San Diego, Del Mar, Poway, Rancho Penasquitos, Mira Mesa, Sorrento Valley, Solana Beach, La Jolla, Encinitas, Cardiff, Leucadia, Carlsbad, central, Olivenhain, UTC, University City, Scripps Ranch, Clairemont Mesa, Kearny Mesa, Pacific Beach, California, Los Angeles, United States,4S Ranch, Laguna Beach, Newport Beach, Orange County, San Clemente, Dana Point, downtown, Torrey Highlands, I-56, 56, I-15, 15, I-5, 5, I-805, 805, I-163, 163, bikini, leg, arm, back, chest, face, eyebrow, lip, underarm, 92130, 92127, 92067, 92129, 92128 best, julia, zikiswax, facialandwaxing.com, www.facialandwaxingstudio.com, juliasbrazilianwax, facialandwaxing.com, www.facialandwaxing.com, home, studio, spa, salon, product.
Aging skin is

not

Inevitable
BioRenew Skin products were formulated by pharmacists to truly rejuvenate your skin at the cellular level. They use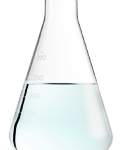 the latest cosmeceutical science and compounding knowledge to develop advanced skin treatments that have a high impact on your skin. The best formulas were chosen after making thousands of anti-aging formulas for wrinkles, age spots, firmness, and radiance.
Not All Skin Care Is Created Equal
BioRenew Skincare was born out of years of skin care formulating and prescription compounding. They have used their medical knowledge and cosmeceutical expertise to create some of the most potent and effective products on the market. After making just about every prescription and non-prescription products imaginable, they have determined to only create the highest rated and most effective treatments available. BioRenew Skincare values customer education, total body wellness, and most importantly RESULTS! Find out why their products are trusted by anti-aging physicians and age-conscious patients in almost every state across the nation.
Superior Potency
While most skin care products in the department store utilize tricky and expensive marketing campaigns, their concentrations of key ingredients are nothing to get excited about.
Typical department store cosmetics contain less than 1% active ingredient.
BioRenew Skincare products are infused with high potency ingredients that actually impact the look of your skin from the inside out. Clinical studies and prior compounding experience was utilized as a guide for ingredient selection and formulation. Many of our products contain concentrations such as:
Vitamin C 10%
Niacinamide 4%
Retinol MT 0.2% (undiluted)
Other powerful botanicals such as Licorice Root, Chamomile, and Grape Seed Oil are infused in various formulas to naturally provide age management skin benefits.