: Missing argument 2 for wpdb::prepare(), called in /home1/kamran10/public_html/wp-content/themes/dt-cardamon/functions/core/core-filters.php on line 8 and defined in
facial,oxygen facial, body, wax, waxing, skin, skin wax, skin waxing, hair, removal, brazilian, brazilian wax, brazilian waxing, Rancho Santa Fe, Santaluz, Carmel Valley, San Diego, Del Mar, Poway, Rancho Penasquitos, Mira Mesa, Sorrento Valley, Solana Beach, La Jolla, Encinitas, Cardiff, Leucadia, Carlsbad, central, Olivenhain, UTC, University City, Scripps Ranch, Clairemont Mesa, Kearny Mesa, Pacific Beach, California, Los Angeles, United States,4S Ranch, Laguna Beach, Newport Beach, Orange County, San Clemente, Dana Point, downtown, Torrey Highlands, I-56, 56, I-15, 15, I-5, 5, I-805, 805, I-163, 163, bikini, leg, arm, back, chest, face, eyebrow, lip, underarm, 92130, 92127, 92067, 92129, 92128 best, julia, zikiswax, facialandwaxing.com, www.facialandwaxingstudio.com, juliasbrazilianwax, facialandwaxing.com, www.facialandwaxing.com, home, studio, spa, salon, product.
 Rhonda Allison Skin Care Products,  It is committed to excellence for the growth and enhancement of aestheticians. Further, it is our promise to bring each and every client's skin to its optimum potential for health and beauty and provide continued support, service, and information. Forerunners in science-based skin care, Rhonda Allison products are a natural selection!
"No Animal Testing only Human Testing." The Rhonda Allison Company and its affiliates are environmentally aware of the planet and endeavor to GO GREEN whenever possible.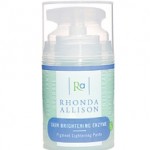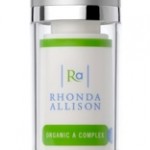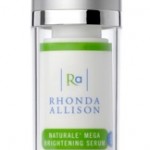 What is a chemical peel?
A chemical peel is a technique which involves the application of a variety of chemical solutions to remove the damaged outer layers of dead skin cells from the skin's surface. It is extremely beneficial for many skin conditions such as hyperpigmentation, rosacea, acne, sun damage, and photo aging. By removing the build-up of dead skin cells and stimulating the regenerative process, you will notice marked improvements in the formation of wrinkles and fine lines, texture and tone of the skin, hydration, reduced pore size, clearing of blemishes and more balanced oil production and an overall healthier skin appearance.
Skin Brightening Enzyme
An active enzyme boosted with skin lighteners. By blending active enzymes and lightening ingredients from acids, Skin Brightening Enzyme softens and digests unwanted skin cells, brightens skin, and aids in the suppression of melanin. Add to the home care regimen for treating hyperpigmentation.